I had to blog the Baiastice Origami Suit. It is, for me, the perfect blend of fun and business. If you are running a business ladies and don't want to be considered the QUEEN B IN BLACK...this is def the suit for you! Grab it and step into the world of colors!
The heels? A diamond from J.H. Couture. I love them, they fit this outfit like a dream!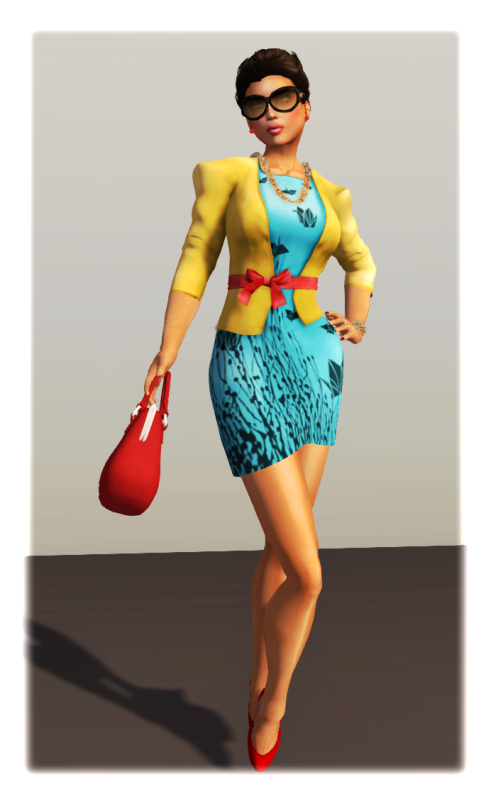 Does anyone know why this would be happening? It's the second day in a row and I have no idea why it is suddenly leaving me some weirdo lines! Do I have some setting on I shouldn't?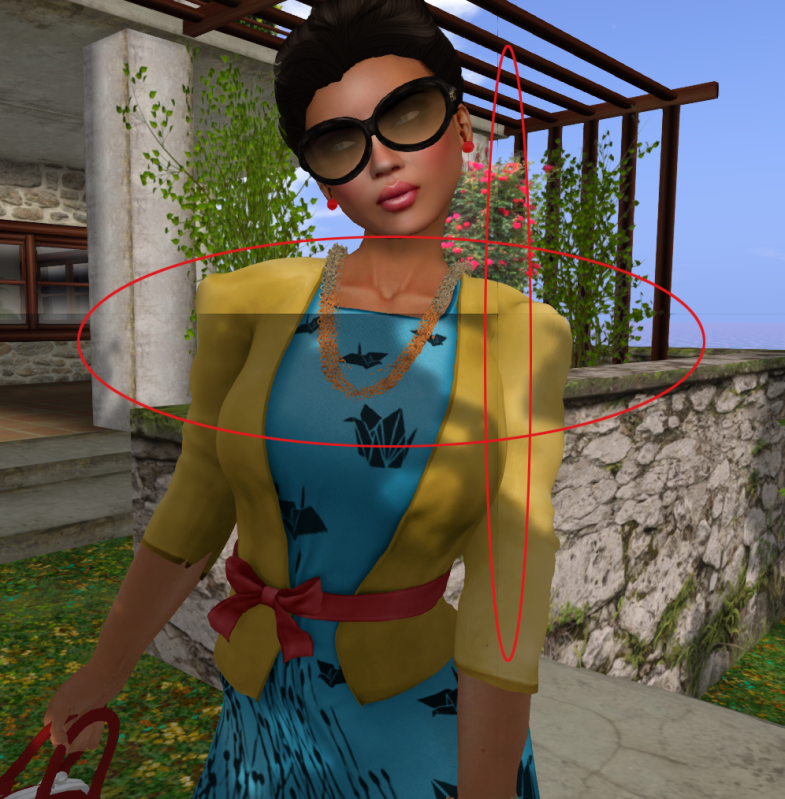 Eyes - Amacci - Sapphire Eyes
Hair - Maitreya - Siri in Bistre
Skin - LAQ - Susan
Sunglasses - Armidi Giasaci - Fi Umo Sunglasses
Earrings - Lazuri - Classing Pearl Earrings in Red
Eye Make-up - Miamai - Les Makups Smokey
EyeLashes - Natural Beauty - Lashes
Nails - TGIS - French Manicure & Rings
Purse - Puddles - Queen Bag - Red
Shoes - J.H. Couture - Caprice Mesh High Heels
Dress - Baiastice - Origami Suit - Yellow and Blue