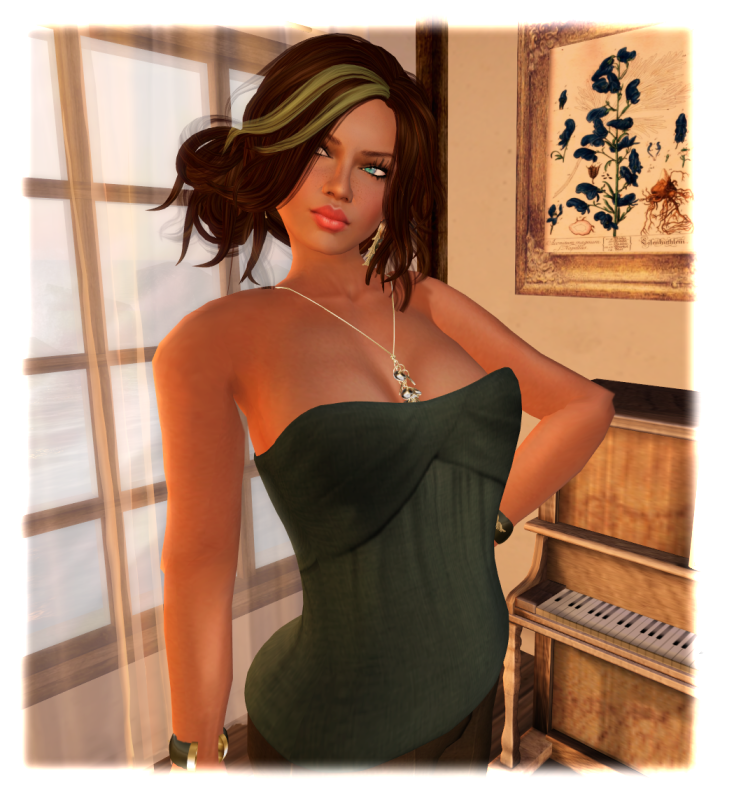 I think I made it two weeks in a row!
I am not sure if green and capuccino make quacamole but there is a whole lotta food coloring up in this outfit. Including the chocolate shoes.
I know...its avacado...but it always makes me think of the yummy quac....so please bare with as I make it through the color challenge...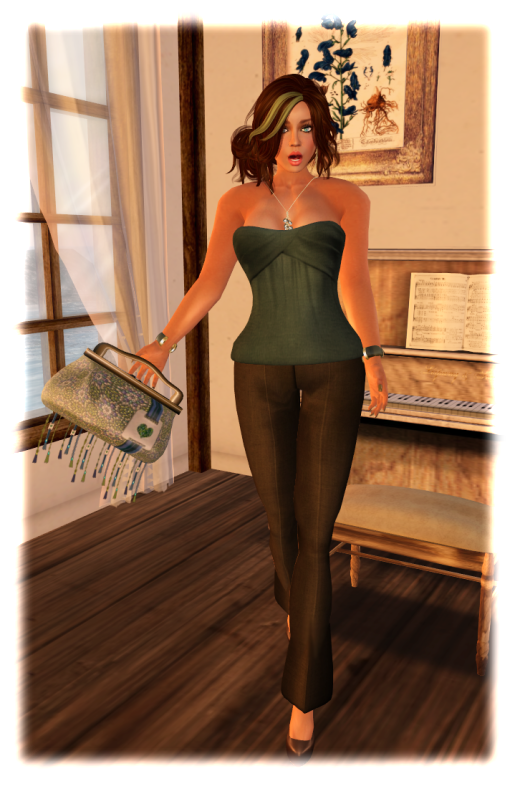 Eyes - Amacci - Sappphire Eyes
Hair - Truth - Maggie Streaked Chocolate
Shape - Krysta - Sibele Ingmann
Skin - Verve - Ava in Tan w/ Medium Freckles
Lipstick - [Mock] - Luxe Lip Creme
Necklace - Redgrave - Cherry Gemstone
Earrings/Bracelets - NHA - Joanna Military Set
Eyelashes - Garage - Eyelashes 007
Nails - [PM] Nails - Platinum Additon
Purse - The Sea Hole - johnny be good
Shirt - Chain and Vine - Tube Wrap in Green
Shoes - [Gos] - Pimp your Pumps in chocolate
Slacks - The Secret Store - High Waist Pants - Capuccino