Okay, I could not resist one more visit to the Festival of Sin....because Wrath makes me sad! Very sad!
I really enjoyed popping around the spots though and this pose from [VMS] is part of a 7 Deadly Sins collection and it was pretty inexpensive. I likes! I likes alot! Kyoot surprised me wih this saucy fishnet Idolatry suit....we can guess why she is burning, huh? SOMEONE IS MAD!!!
So nuff said about the Festival of Sin, and enough of me in my nighties....back to our regularly scheduled programming!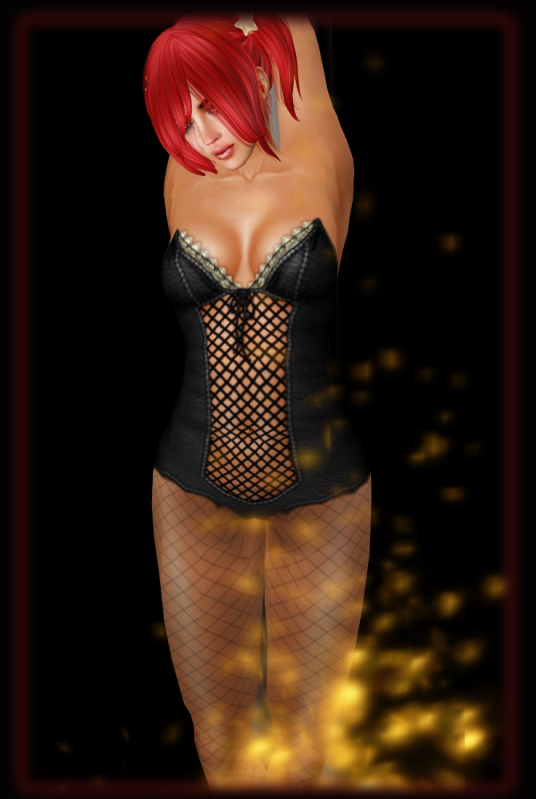 Eyes - Mayfly - Misty Blush & Prim Rose Blush
Make up - Izzies - Not Feeling Well - Tears and Mascara
Hair - Wasabi Pills - Chloe Hair - Flaming Cherry
Body Suit - Kyoot - Idolatry Body Suit in Cream
Stockings - Redgrave - Fishnet stockings
[VMS] 7 Deadly Sings - Wrath Pose