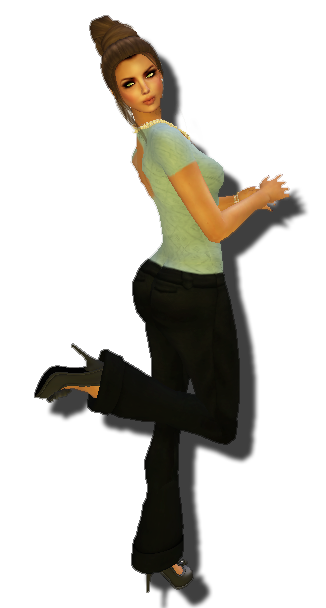 It has been forever. No, I've not lost my love for the fashion of SL...but lets just say I've been a little distracted. With the fall slipping passed and winter coming, I am enjoying the season changes in SL and with that the beautiful styles of winter and coats and all that lovely stuff.
Let me weigh in on the MESH viewers and clothes. I love...absolutely love the new MESH clothing styles. Because I am an avid fan of the flow of a dress or skirt, and pencil skirts make me grin....the mesh clothing is outstanding.
Here is the thing though. Not many people are on mesh viewers...so sure I can get me a FANTABULOUS outfit but guess what...only I see it and then I get fifty IMs of people saying. "You look like a circle...." Or..."Your dress is half off.." because they are not on a mesh viewer. Le Sigh. It does not a happy girl make. So yeah, I've gotten a couple things here and there but not really worn anything. I am waiting for the rest of SL to catch up.
With that being said....I did purchase an awesome dress from Ingenue that ended up being Mesh that I ended up turning into a top paired with an old set of slacks and my vintage heels....I must admit, even the old looks good. It's nice to know some of the clothes in my inventory are timeless.
What I love most about the dress/top...is the back. It turns an otherwise modest top into something sexy...
Skin ~ LAQ - Susan 03
Shape ~ LAQ - Glow Shape 2.3 (Altered to my own likes of course!)
Hair ~ [LeLutka] - Knotted Dark Brunette
Eyes ~ **[Riddle]** Vibrant Eyes - Lime
Nails ~ [PM] - Sculpted Nails V2
Lipstick ~ [PF] Elly <Cocoa> Sheer Balm

Slacks ~ ::HH:: Hucci Basics Slacks
Shirt/Dress ~ Ingenue ::Brie Dress:: Robin
Shoes ~ Ingenue :: Lilium:: Black
Necklace ~ *League* Vintage Jewlery Necklace
Earrings ~ *League* Vintage Heart Earrings