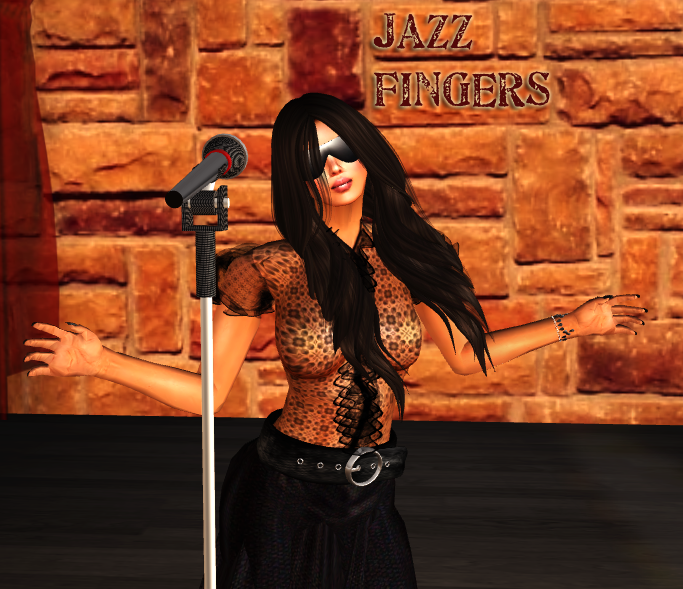 Hmm...Today I spent the day listening to Jazz...Sam Cooke to be exact. I enjoy his voice, it's comforting and soothing. So while I calmed and soothed, I spent some time snapping some shots to show off some things I just bought and some things I have to wear more often.
The blouse was a gift, but a hop on over to SD Wears Main store is a very much worth the TP trip...not only did I get the blouse, but a new designer that I really like!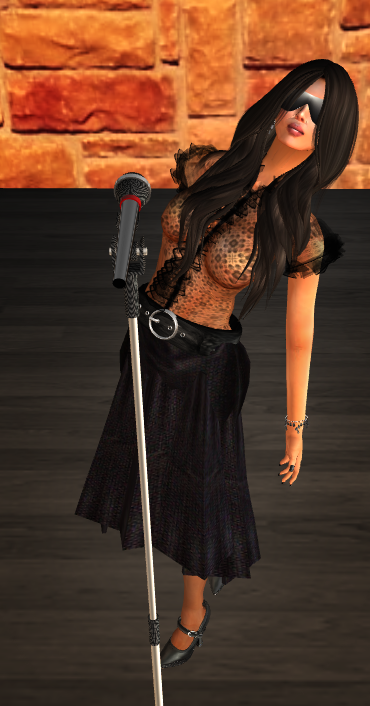 The skirt is versitile and it comes in a dress addition...if you don't have this skirt, you have to go and get it. Now...it can be a dress...or a skirt...or you can mix and match colors. Its a staple!! YOU NEED IT!
Now, the sunglasses are new...and I didn't really think I would like them so much...I like to see my eyes. But, the designs at ::Je::Suis are outstanding, inexpensive, and color change. These glasses are no exception and you HAVE TO GET THEM! GO...NOW!
So sit back, listen to some Sam Cooke, and do some serious shopping...
P.S. Stay tuned...I got a great interview lined up for tomorrow...-glee with news-
Skin ~ LAQ - Susan 04 [Mocha] Glow Skin
Shape ~ LAQ - Glow Shape [2.3] (I altered it of course, they are modify and copy!)
Eyes ~ [croire] - murky eyes (swamp slime)
Hair ~ LeLutka - Lohan Hair - Almost Goth
Belt ~ Emery - Black Belt
Jewelry ~ Je::Suis:: - Une Princesse
Glasses ~ Je::Suis:: - Divine Sunglasses
Blouse ~ SD Clothing - Mimio Shirt Black
Skirt ~ LeeZu - Dita Flexi Black Skirt
Hose ~ CGBG - Back Seam Tights
Shoes ~ Apple May Designs - Shiny Belted Pumps
Pasties ~ Son!a - Sunrise Bride Pasties
Lipstick ~ KOSH - Sweetlips - Wine Cream